Mix and Match
prototypes a design and fabrication process for utilizing waste lumber leftover from building construction. Over 90% of single-family houses in the United States are wood-framed, and this project seeks to find alternative uses for the spent facilitator lumber, including lumber for shoring and concrete formwork, that accompanies this economical construction technique.
Mix and Match
turns this waste lumber into a gridded wall system that can be reconfigured into various spatial arrangements. The wood for this project was salvaged from our
Emory Park
housing development in Dallas, Texas.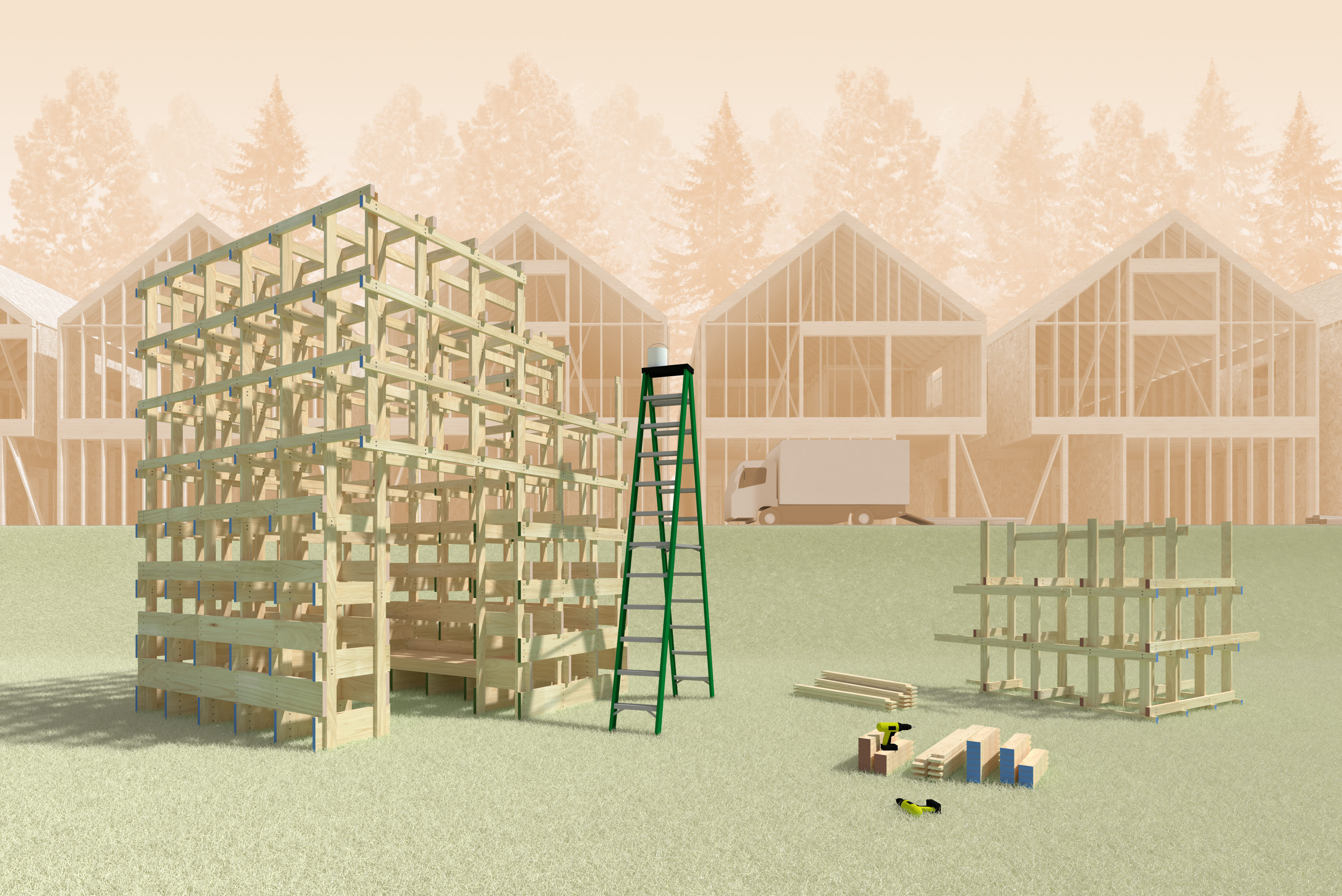 Partners: Jessica Colangelo and Charles Sharpless
Exposition Curators: Katie MacDonald and Kyle Schumann, University of Virginia School of Architecture
Waste Lumber Donation: Centre Living Homes
Fabricator: Somewhere Studio and Fay Jones School of Architecture and Design Fablab
Fabrication Team: Angela Carpenter, Corey Booth, Randal Dickinson, Justin Tucker, Shiloh Bemis, Jessica Fraley, Lauren Hannan, Chris Osterlund, Liv Orlando, Sarah Myane, Kobee Wade
All photos © David Alf